To help my students learning and practicing Emotional Aromatherapy and Botanical Perfumery I have developed a Method called "Healing through Scents and Consciousness". This Learning Method is based on my experience and on the experience of all my students who followed my courses during these years.
Have you ever considered our "Olfactive Intelligence"? Probably not. A few talk about this part of us that is deep and unknown, although it is a part of our intelligence and we use it often and without understanding the deepest mechanism. When we think about smells we think about "memories". Have you ever smelled something and an image of your past just comes to you very fast, and it happens so easily that you can't control it?
For years we have talked about smell from a "romantic" point of view, looking at memories. Memories are a fundamental part of our experience, but what maybe matter most is that smell is a way for us to understand better the present. Smell helps us from ancestral times to discern between what is good and what is not: from this point of view it comes before taste. Our nose is a lab which analyzes the reality around us and decides if it is healthy for us to stay there, to eat that fruit…or not. So smell is primary a sense of Reality and Present…not really connected only to the past.
Smell is a sense of Choice: we choose continously what to do, what to give, what to take…and this process has to become more conscious. To regain olfactive perception is a revolution, which brings more knowledge about ourselves and the world, and nurture our deepest and more vital part of us – using only the purest essential oils, we receive the primordial energy of plants, trees…all the botanical world.
On these basis I developed the Method "Healing through Scents and Consciousness", and using it during my classes, I have seen people regaining creativity, discernment, knowledge, openness, passion and energy – awakening a potential that was waiting to be recalled.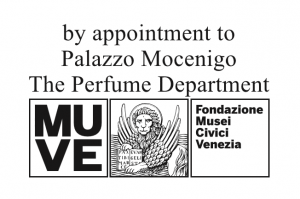 If you feel in tune with these words and feelings, I will be glad to meet you on my Blog and in my Online Courses – for foreign students there is private online coaching available via Skype, and I will be glad to meet you in person if you are in Italy – in person trainings are available in Milano, Venice (at the Perfume Museum of Palazzo Mocenigo) and Rome. We also organize residential classes in places of particular interest.